Maximize Coverage of Your Total Addressable Market
Coverage is an AI-driven solution that improves your target market coverage by monitoring your CRM and taking action based on events relevant to prospects. We do this by sending targeted 1-to-1 emails personalized based on events relevant to prospects who are selected based on ICP, Personas, and Rules of Engagement.
Coverage is currently in beta testing mode for Salesforce customers. We are still accepting beta customers. Sign up now.
Quality vs. Quantity
You need to research and write 1-to-1 personalized messages ("Quality") and continually reach a large portion of your target market ("Quantity"). Generally, companies focus on either sending bulk messages that aren't personalized or sending a few personalized messages that are time-consuming to research and draft.
Coverage helps you do both.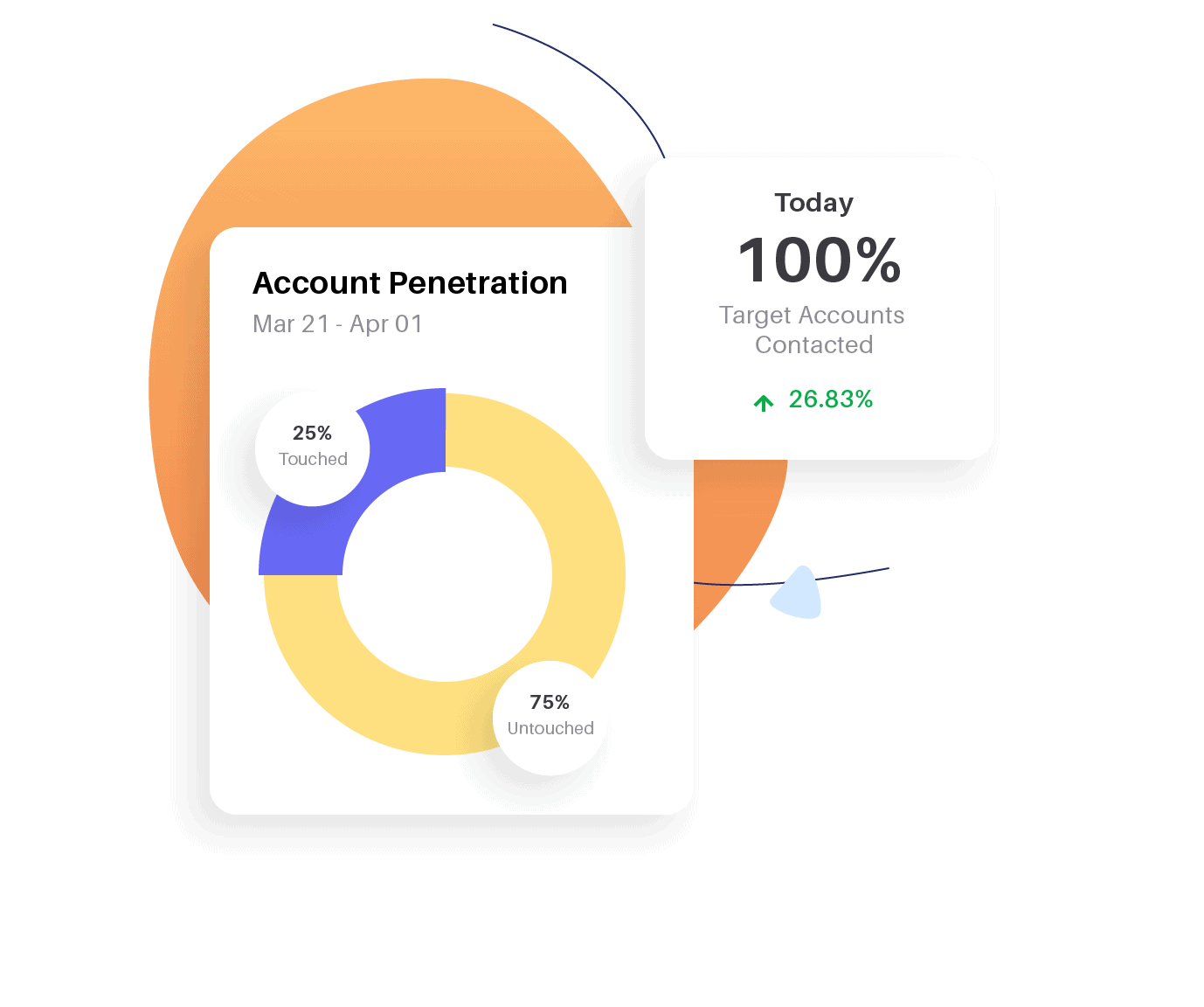 Right Prospect. Right time.
Relevance-Driven Selection
Has a prospect changed jobs? Are they hiring? Have you not reached out in 90+ days? Coverage lets you define the criteria (that we call "Stories") to select your prospects based on ICP, Personas, Rules of Engagement, and events that are relevant to your prospects. Who is Coverage for?
You need to do sales outreach, but can't reach all of your contacts in your CRM. Coverage gets to your potential customers that are gathering virtual dust but have a need for your products and services.
Never leave your CRM. Keep data all in one place.
Save you and your sales rep a ton of time by integrating Koncert directly into your CRM.

Award Winning Sales Engagement Platform