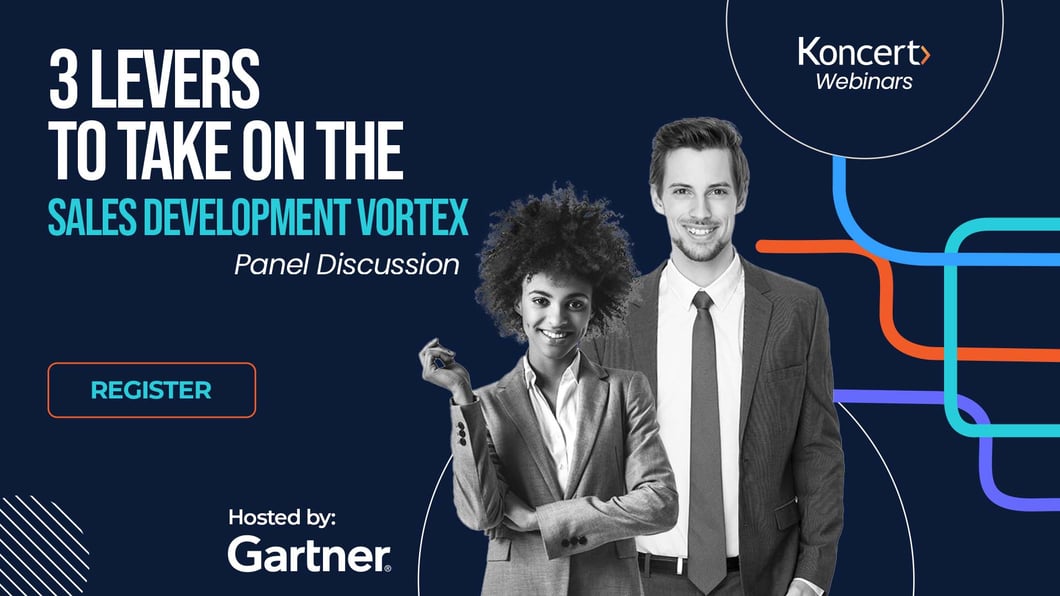 3 Levers to Take on the Sales Development Vortex
The demand for sales development is at an all-time high, but the vortex of market and talent forces is making it difficult to run the function productively.
Register to hear this webinar, recorded on Nov 03, 2021, to hear from our panelists:
Dan Gottlieb, Director Analyst from Gartner
Marlon Gallimore, Managing Director from Penguin Consulting
Jake Dunlap, CEO from Skaled Consulting
Victoria Gagnon, Director Channel Partnerships & Alliances from Koncert
The panel of experts will take on 3 levers to boost SDR pipeline generation:
Addressing the SDR talent strategy
Table-stakes tech stack for pipeline growth
Shifting sales engagement tactics necessary to stand out today.
By filling out this form, you agree to receive mailings from Koncert.