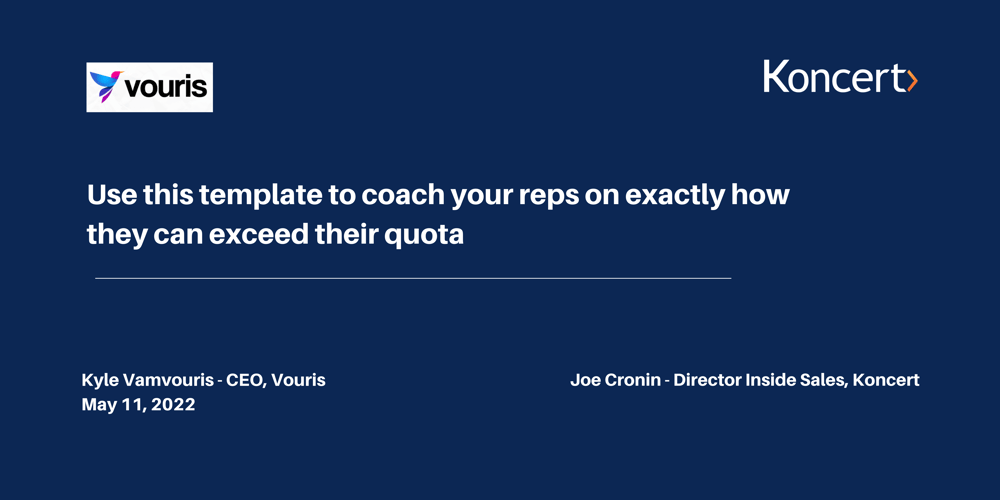 Have you heard of data driven coaching yet?
It's the best way to coach reps because it focuses on their personal sales stats to guide targeted coaching.
Want a template and step-by-step instructions on how to implement it?
Register to hear this webinar, recorded on May 11th, 2022, to hear from our panelists:
Kyle Vamvouris, CEO of Vouris
Joe Cronin, Director of Inside Sales from Koncert
In this webinar you will learn the following:
How to identify and fix bottlenecks in sales rep's performance.
How to use data to manage reps so they become committed to improvement.
How to coach reps on areas that they actually need help with
By filling out this form, you agree to receive mailings from Koncert.