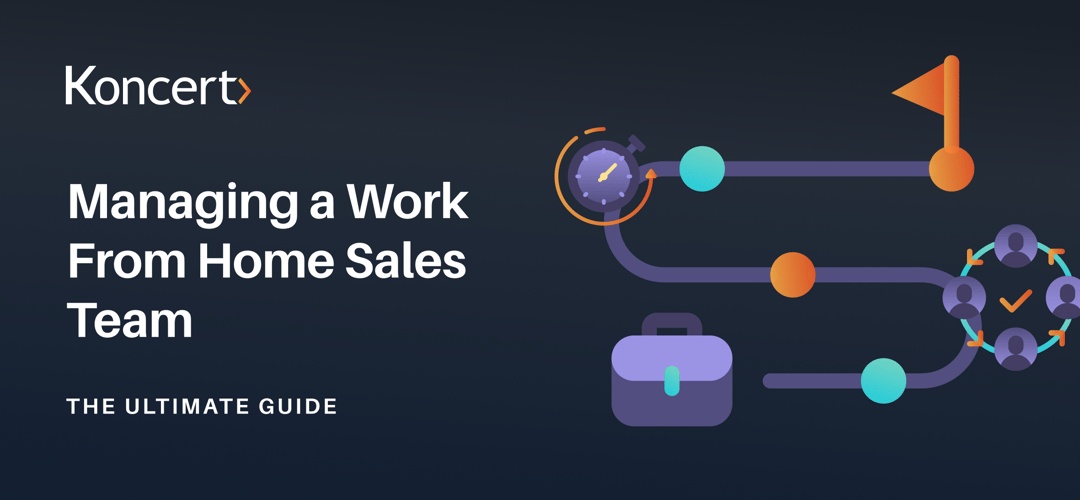 Download for free today
Managing a Work from Home Sales Team: The Ultimate Guide
Advice and best practices on how to coach your sales team, keep revenue up, and your sales team productive in the office or at home.
As a sales manager, you're used to seeing your team in the office every day.But what about when you're managing a work from home team? What can you do to make sure they're staying on track, without micro-managing, and stop your revenue from decreasing?
Download this eBook to learn how to:
Create the best home office space and technology

Choose the right sales dialers and sales cadence software
Show your sales team how to format their day to be productive
Provide your sales team with further coaching with Remote Coach software
Extra: Read our blog to learn how to be a successful sales manager no matter where your sales team is located.
By filling out this form, you agree to receive mailings from Koncert.