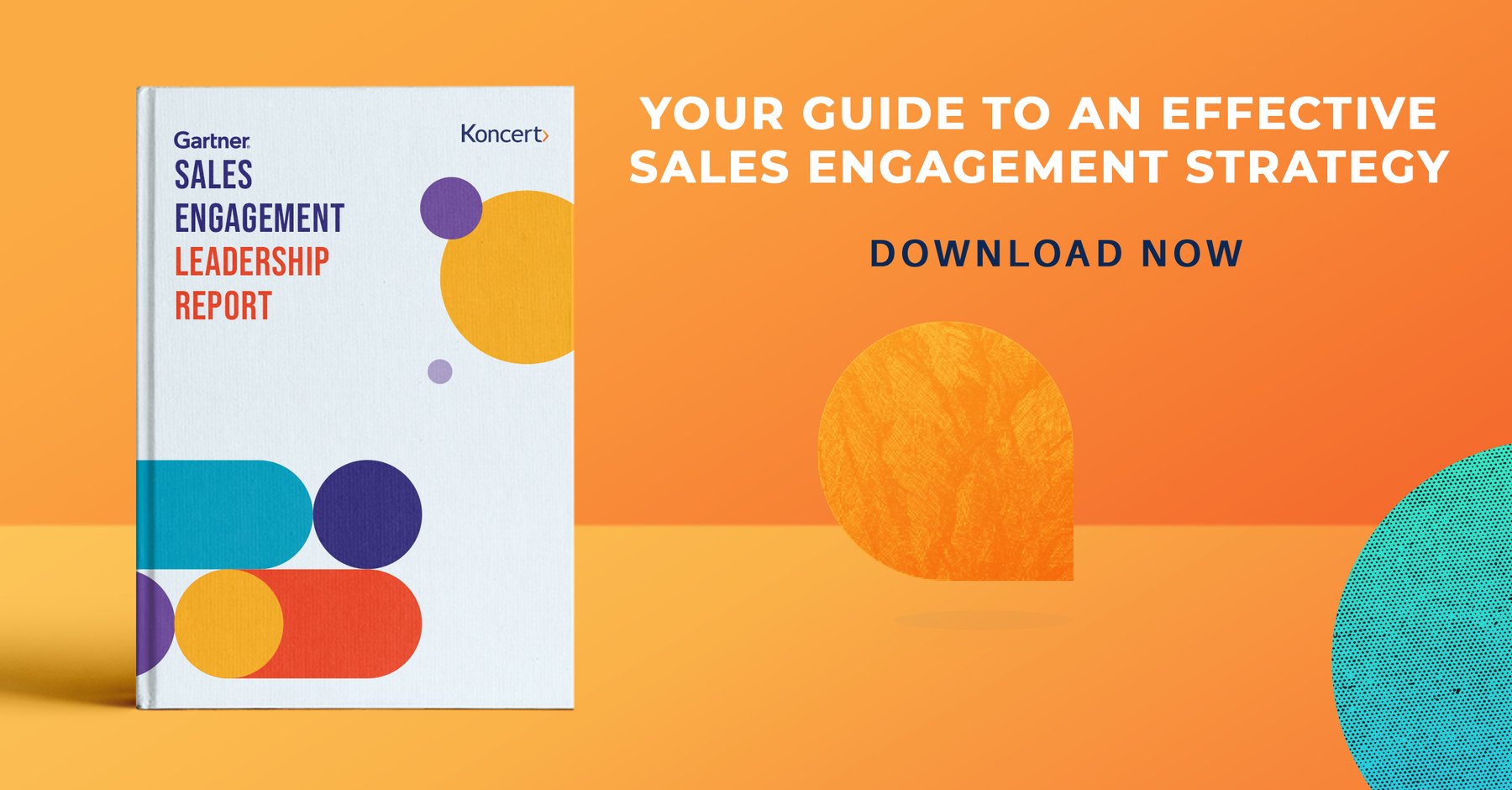 Download for free today
Gartner: Sales Engagement Leadership Report
How to set up, orchestrate, and use B2B sales engagement.
Sales engagement strategy is top of mind for any sales leader in 2021, as it can lead to increased revenue efficiency, predictable pipeline, and shortened ramp times for new sellers.

Read this research report from TOPO (now Gartner) to learn the benefits of solid sales engagement plans.
Learn how to set your team up for sales engagement success, including:
10 components of a successful sales engagement strategy
What to look for in B2B sales engagement technology
How to overcome top sales engagement challenges
Factors for sales engagement success
By filling out this form, you agree to receive mailings from Koncert.