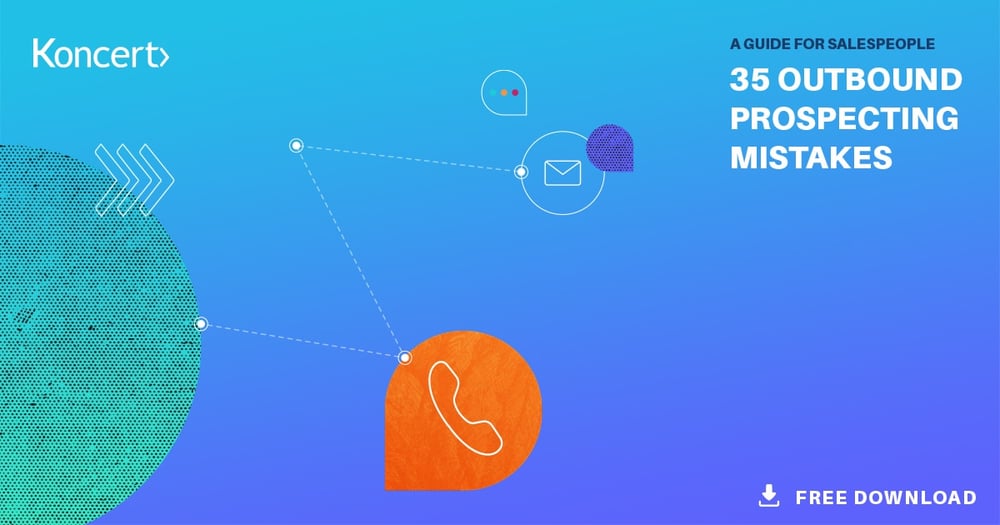 Download for free today
35 Sales Mistakes To Avoid In Order To Schedule More Calls.
Learn From The Mistakes of Others. Improve Your Sales Game.
Outbound prospecting is hard. Sales reps can make their lives easier and set more meetings by avoiding some common mistakes.
Check out our 35 Outbound Prospecting Mistakes Guide.
Strategy Mistakes
Style Mistakes
Message Mistakes
Social Mistakes
Email Mistakes
Data Mistakes
Download the guide now and start scheduling more meetings!
By filling out this form, you agree to receive mailings from Koncert.