Adaptilytics™ data intelligence engine for outbound calling
Discover Koncert Sales Tools
Benefits seen by our customers
8 to 10 times more conversations than before
63% growth in sales outreach month over month
Creation of $225K in pipeline in the first 2 months
STOP WASTING TIME CALLING UNQUALIFIED LEADS
Koncert(Formerly, known as ConnectLeader) for Salesforce is a patented Software as a Service (SaaS) solution tightly integrated with Salesforce and provides sales acceleration technologies for all types of sales roles to increase their top line revenue by increasing productivity from 10% to 800% (8-to-1 efficiency gain). We do this through identifying the right prospects, providing accurate contact data, and enabling accelerated communication.
Our patented cloud-based technology is built on the Adaptilytics™ predictive intelligence engine which identifies and prioritizes prospect lists ensuring your best leads are contacted first. Adaptilytics self-learns by analyzing more than 5 billion data points and further improves outbound prospecting results by enabling users to customize the prediction algorithm based on a prospect's installed technology, intent to buy, contact data and best time to reach.
We invite you to view our demo and witness how this new predictive intelligence can accelerate your lead generation process.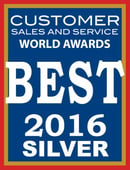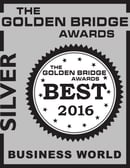 By filling out this form, you agree to receive mailings from Koncert.